CHECK IN
Make the Grade & Make Life Easier.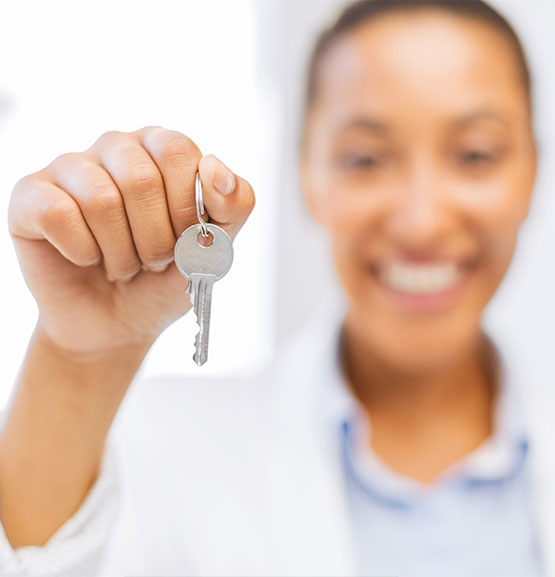 Why actual fact matters
Actual fact matters a great deal when it comes to Tenancy Deposit Deductions and Tenancy Deposit Dispute. The Tenant's Deposit must be protected under a government-backed Tenancy Deposit Approved Scheme such as the Deposit Protection Service or MyDeposits or Tenancy Deposit Scheme. In the event of a dispute, an Alternative Dispute Resolution procedure is used by adjudicators on the evidence-based approach who will base their final decision namely from the well presented Inventory and Check In Reports.
Therefore, the Independent Inventory Clerk will escort the Tenant(s) throughout the property to agree the cleanliness, condition, contents, décor, fittings and fixtures of the property together with meter readings (if applicable) and the number of keys and parking permits handed over to the Tenant(s) noting any changes or additions to the Inventory. The Tenant(s) will be requested to sign a Check In Declaration confirming the meter readings and number of keys and parking permits released.
Our well prepared Reports protect the Landlord's property as well as the Tenant's deposit. Our objective is to avoid time wasted with disagreements with all the parties involved when the Tenancy comes to an end.
All reports are sent as a PDF document. See sample Check In Report. Click here
We understand the stress involved with handling deposits and our aim is to make life just easier. We create an unbiased and in-depth written report (with photographic evidence) which is used to record the condition and contents of a property before a tenant 'checks-in' to a rented property. A schedule of condition is also created; which is a questionnaire noting the condition of the property as a whole. Electric and gas meter readings are taken during the inspection if applicable. To finalise the Check In a hand over of keys would be conducted in the presence of the Independent Clerk.